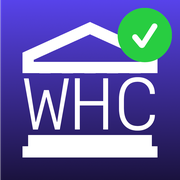 UNESCO World Heritage Collect (iOS and Android)
Download the app from the App Store
Download the app from the Google Play Store (in development)
The UNESCO World Heritage Collect app helps world travelers track what heritage sites they have seen and what they want to visit. It provides the user with a lot of information about each World Heritage Site, including curated geographic data, allowing the user to easily navigate to a close-by heritage site. Different lists are available, which paired with powerful filters and search options enables the user to easily find information about any heritage site that may peak their interest. Finally, several interesting statistics are presented to the user about their visiting behaviour.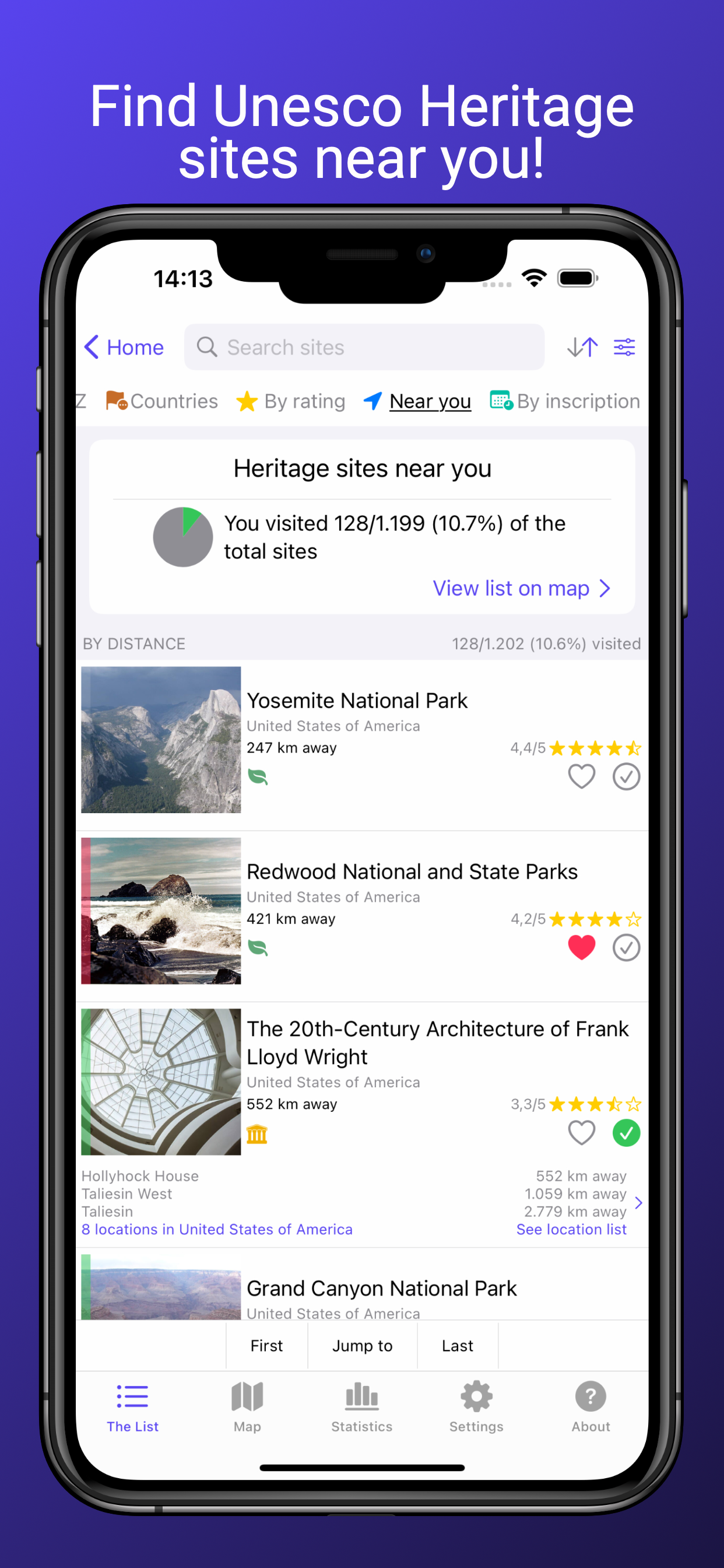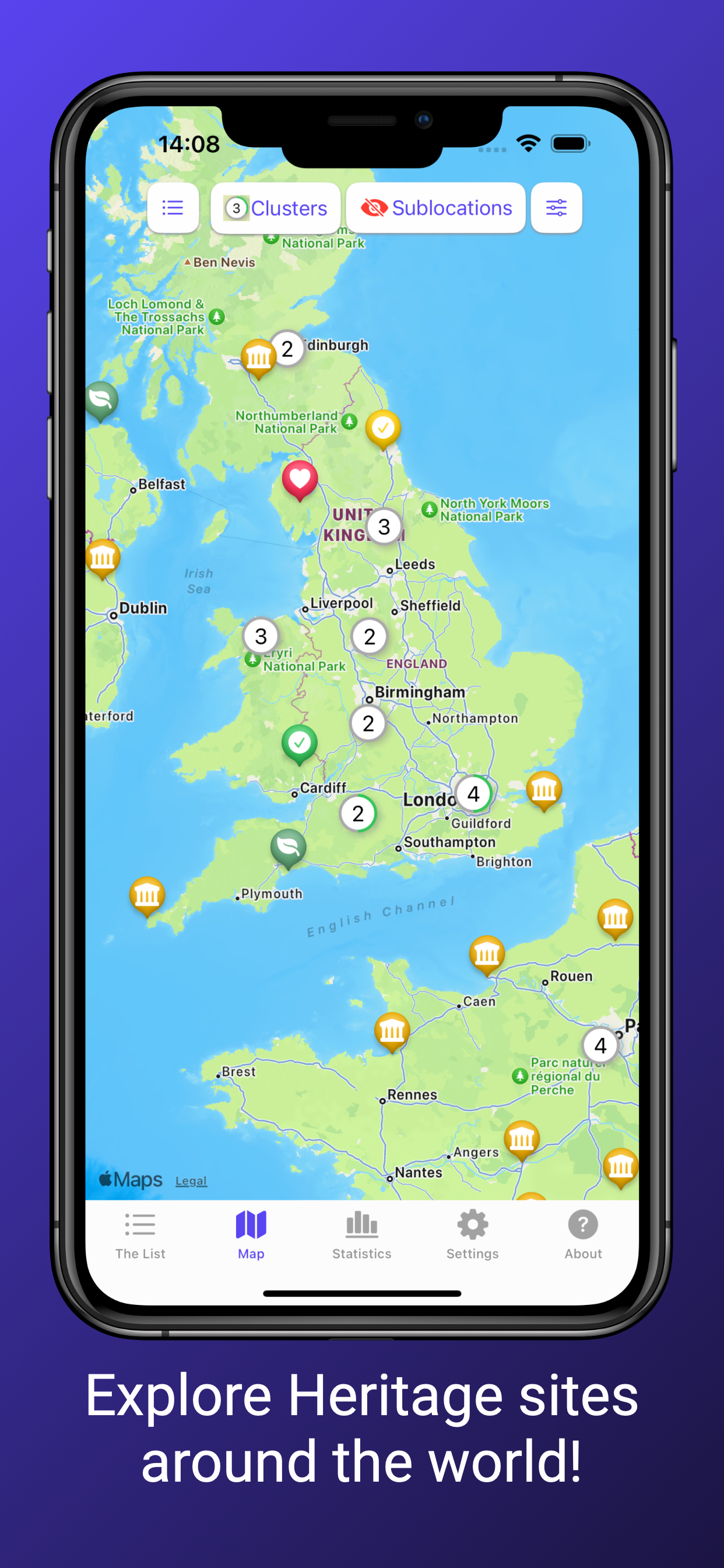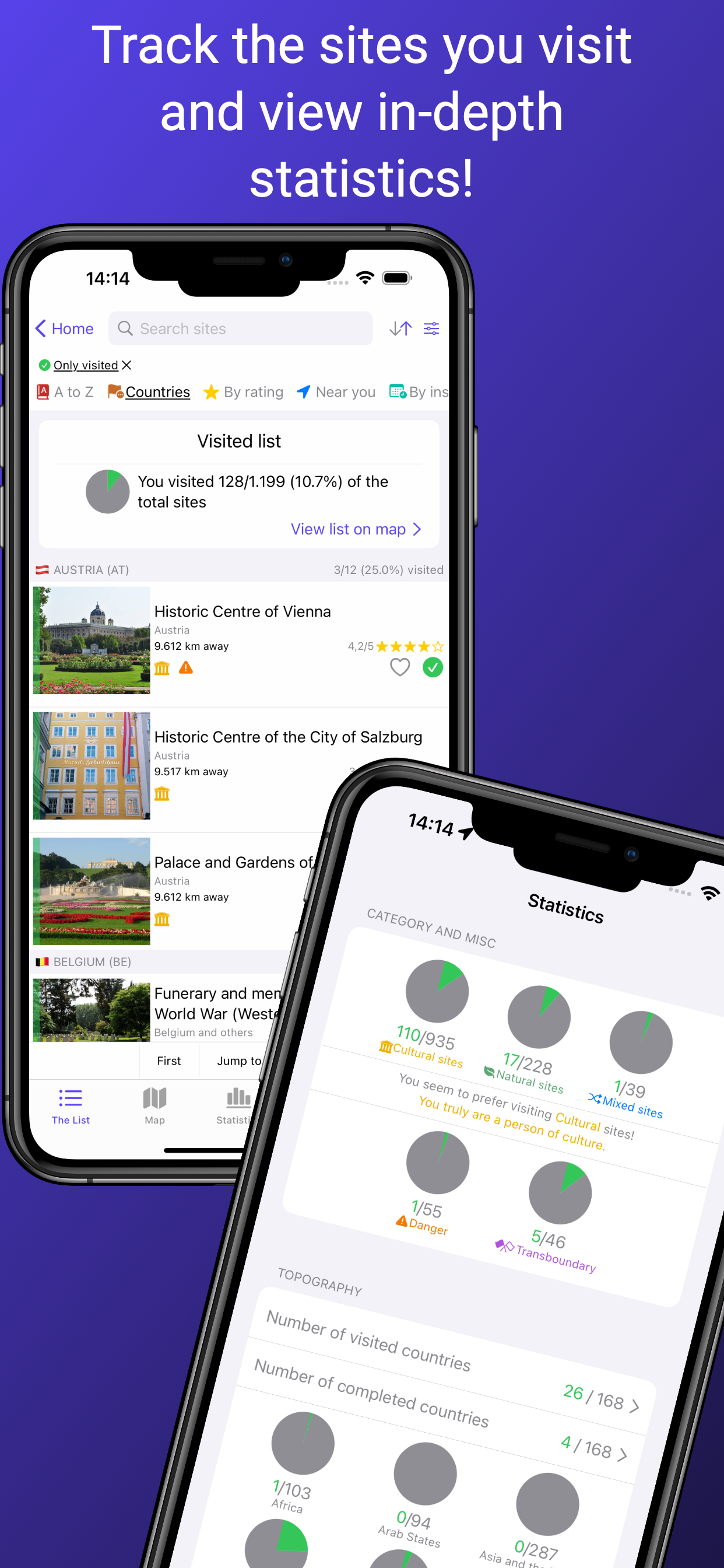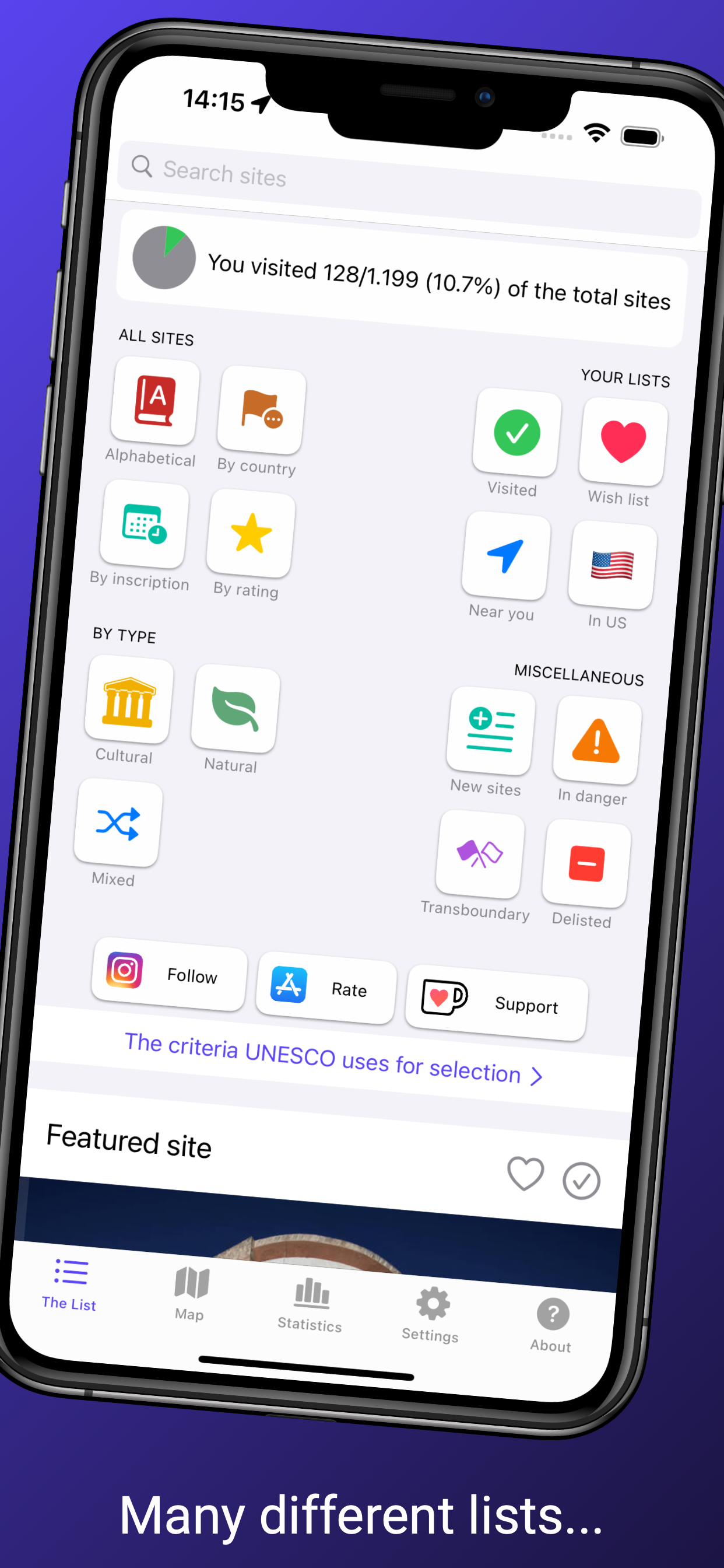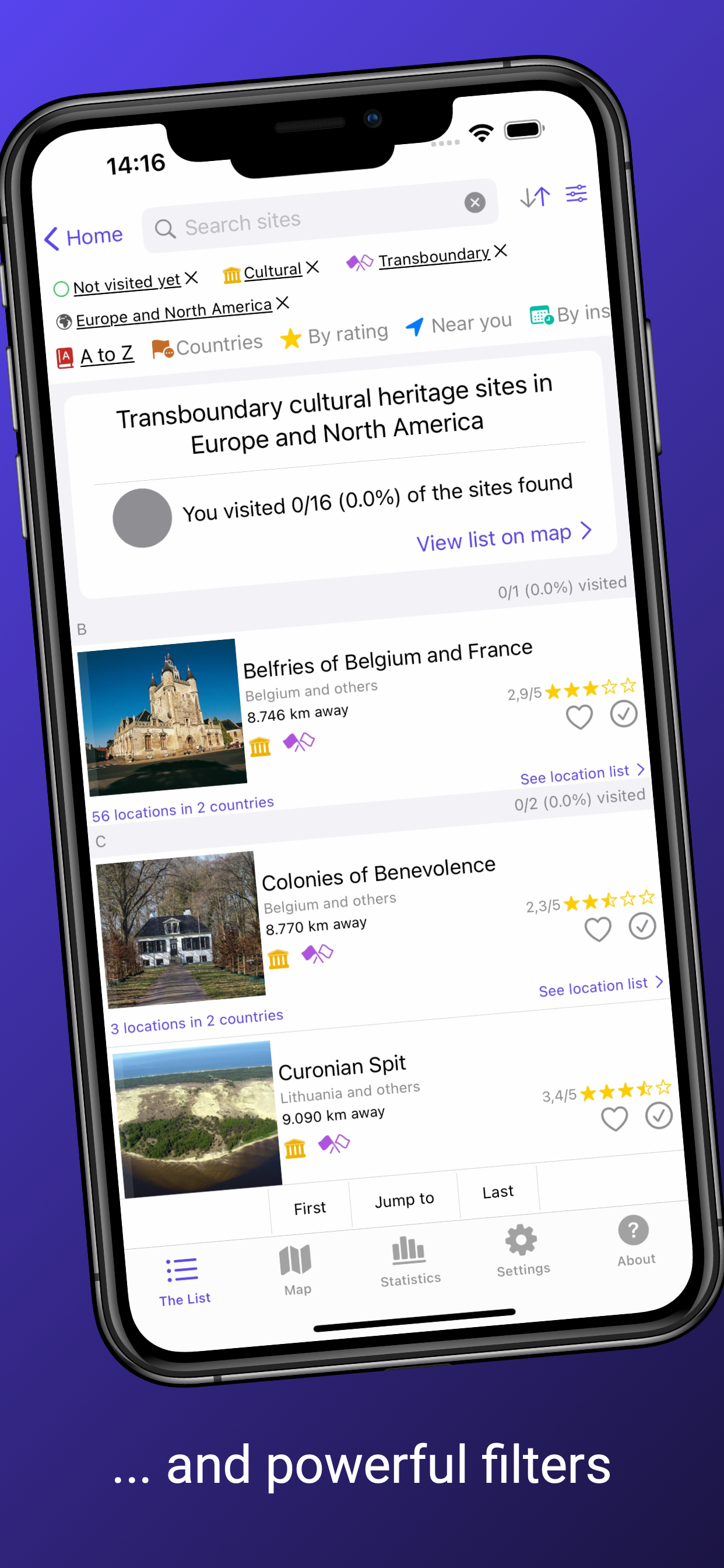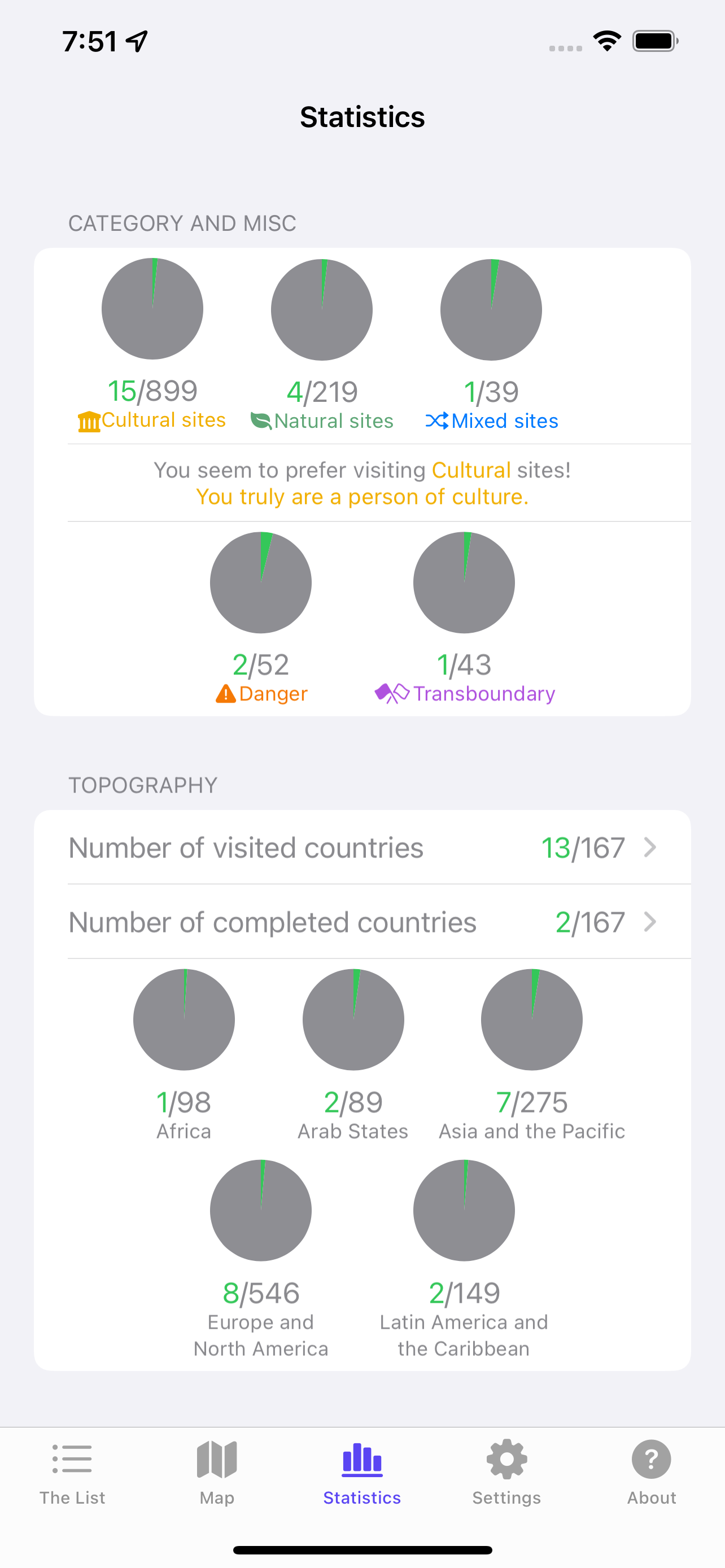 Current features
Several Heritage Lists: by country, alphabetically, by inscription year and by distance from the user
Detailed information about the sites, including a community-based rating from https://www.worldheritagesite.org/
Powerful filters to search for specific heritage sites in the lists
Track the sites that the user has visited
Track the sites that the user wants to visit
Use the map to locate heritage sites around the user and all over the world
Statistics to give the user more insights about what they like and where they have been
Export/import the visited list, so that you can seamlessly transfer your data from other apps
Uses iCloud Core data, which means that your lists are synchronized across your devices with iCloud
Features to be added
Exploit image recognition to let the user automatically mark sites as visited
hen marking sites as visited, give the option to pair a visit date to a visit, so that the user can see visited sites chronologically
Allow the user to pair photos with each of the visited sites
And much more, depending on user feedback!
View the terms and conditions or the privacy statement.